Multi Class SIR
What is a Self-Insured Retention?
If you manage a larger book of properties, you may want to investigate taking a self-insured retention. What differentiates an SIR? According to International Risk Management Institute (IRMI), there are some common differences between a deductible and an SIR. These include:
The insurer's responsibilities after a loss
Financial requirements
Cost of defense
Certificates of insurance
Erosion of policy limits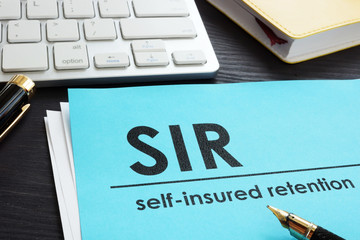 What are the two key differences between self-insured retention and deductibles?
With a deductible, the insured notifies the insurer when there is a claim. The insurer provides immediate defense, pays for any losses incurred and then collects reimbursement from the policyholder after the claims is closed, up to the deductible amount. Under an SIR, the insured is still required to notify the insurer of any claim. The insured will immediately begin to make payments on that claim until the SIR is satisfied. At that point, the insurer will take over.
Large deductibles often require that the insured provide a letter of credit or some other acceptable form of collateral to cover expected losses that occur within the deductible. With SIR(s), the insurer has no responsibility for paying losses until the SIR is exhausted; therefore, no collateral is required.
Would you like to find out more?
We work with clients to determine the economic feasibility of a self-insurance fleet model & work hand-in-hand with legal and financial representatives to help form and manage the programme.
Once our client makes the decision to develop a SIR, a designated team will guide the development, structuring, execution, operation and management of day-to-day activities. Our Executive Management's long-standing relationships with national and regional underwriters, service providers, actuaries and claims providers are essential to ensuring smooth operation and success.
Each solution is delivered based upon a comprehensive study of the client's individual risk profile and with a full understanding of key business goals.  The client's needs analysis will ensure the optimal structure & what type of programme would be the best solution.