The key steps towards self-insurance
Advantages:
Lower fixed costs

(program administration)

Reduced losses

through better loss control

Improved c

ash-flow

More visibility on claims control

Improved overall performance

Investment of profits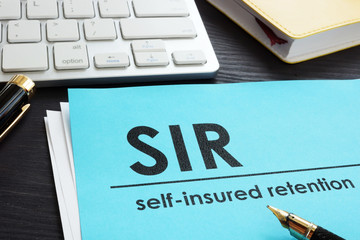 Making the decision to self-insure - the principle steps to becoming self-insured
Self-insured retention
Self-insurance is especially well-suited to businesses with predictable loss patterns. On portfolios where losses are frequent and normally of the same size, commercial insurers can calculate and charge premiums with a degree of certainty.
Advantages and disadvantages
A risk retention review with our feasibility study will play a role in determining viability and pressure points. Prior to performing such a study, companies will need to be aware of both the advantages as well as the disadvantages of establishing self-insurance programme.
Making the decision to self-insure
Self-insurance requires a long-term approach. Not only will a company incur some cost, both in management time and expense from initiating a self-insured plan, but in addition, the benefits of self-insurance are often only realised after a period of time.
Considerations
A company or group considering self-insurance must be satisfied that the size of the portfolio to be self-insured is large enough to warrant the costs incurred. These costs can include: establishing a loss fund, setting up claims administration and loss control systems, paying legal expenses, as well as the initial cost of purchasing insurance or reinsurance.
Captive insurance companies
Before forming a captive insurance company, it is important to perform a feasibility study to determine whether or not the setting up of a captive is a viable proposition. Part of a feasibility study should involve a review of a company's current insurance program compared to what might be achievable under a captive insurance scenario.
Preparing a feasibility study for a risk retention group
We can provide you with a detailed feasibility study. The feasibility study looks at past and present claim trends, payrolls and premiums and develops expected "claims trends" for the risk, moving forward. When completed, the feasibility report should answer, "do the numbers work for us?"
Innovative solutions
Contact us today to arrange a consultation and take the first step towards taking control!